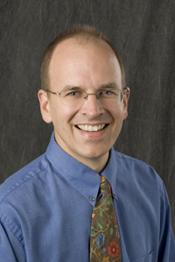 Post by
Andrew Norris, MD PhD
Director, Pediatric Endocrinology & Diabetes
University of Iowa Stead Family Children's Hospital
Diabetic ketoacidosis (DKA) is a diabetes emergency that can result in death when not detected quickly and treated in a timely fashion. DKA is most commonly caused by taking insufficient insulin, especially forgetting to take long acting insulin, or taking insufficient extra insulin during illness. Children and adolescents with diabetes are at particular risk to develop DKA. For reasons that are not fully understood, rates of DKA are increasing (see this 2018 commentary in Diabetes Care). Insulin degludec is an ultra-long-acting insulin analog. Its duration of action exceeds 30 hours, which is longer than other current long acting insulin types. For this reason, it has been postulated that use of insulin degludec might reduce DKA risk when compared to other long-acting insulin analogs, especially among those who occasionally forget to take their long acting insulin. However, evidence has mixed. A study in 2015 Pediatric Diabetes found a reduction in ketosis when comparing children on degludec versus insulin detemir (note: the study was funded by Novo Nordisk, the maker of both degludec and detemir). This is the least meaningful of all possible comparisons since insulin detemir is the shortest acting of current long acting insulins. This 2015 European regulatory document presents an analysis of DKA rates from a company trial comparing insulin degludec versus detemir, finding no differences. A study published in 2018 Diabetes Therapy examined 42 adults who switched to insulin degludec found fewer DKA events after the switch, though the study was not powered for statistical conclusions (again this study was funded by Novo Nordisk). This month, work published in Feb 2020 Hormone Research in Paediatrics reports a retrospective study of 35 adolescents with DKA who switched from insulin glargine (in its most common "U100" formulation) to insulin degludec. The adolescents experienced significantly fewer DKA episodes after the switch. This exciting data suggests that degludec may indeed help reduce risks of DKA in youth at risk. Although these are encouraging, the retrospective nature of the study and lack of a control group prevents firm conclusions. In general, DKA rates are expected to subside with time in adolescents as they mature and better learn to prevent this unpleasant complication. A control group of adolescents who did not switch to degludec would have helped interpret the results. Degludec has other benefits, especially less hypoglycemia compared to other long acting insulins (see this 2018 meta-analysis).