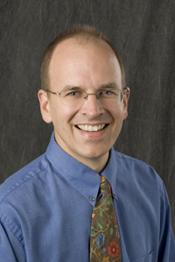 Post by
Andrew Norris, MD PhD
Director, Pediatric Endocrinology & Diabetes
University of Iowa Stead Family Children's Hospital
An important, timely question regards determining which co-existing conditions increase the severity of COVID-19 in youth. In adults, for example, obesity, metabolic syndrome, and type 2 diabetes are endocrine conditions that increase the risk of severe COVID-19. By contrast, it appears that diabetes in the young does not increase the risk of severe COVID-19 infection, as noted in our other blog post (link). In fact, most most pediatric endocrine conditions are not thought to induce immunosuppression. However, disorders of glucocorticoid secretion bear closer scrutiny. Excess glucocorticoid secretion, otherwise known as endogenous Cushing Syndrome, induces immunosuppression and may increase risk of severe COVID-19 (link). Thankfully, endogenous forms of Cushing Syndrome are very rare in children. However, deficiencies of glucocorticoid secretion (otherwise known as adrenal insufficiency) are not as rare and affect scores of youth in our region. The American Association of Clinical Endocrinologists (AACE) has published a position piece (link) warning that persons with adrenal insufficiency appear to be at higher risk of death from a wide swath of respiratory infections, and that there is no reason to suspect that this risk does not extend to COVID-19. Indeed, multiple large cohort / population studies have shown that persons with adrenal insufficiency have increased susceptibility to a wide swath of infections (example publications: 2020 JCEM ; 2013 JCEM ; 2016 JCEM ; 2006 JCEM ; 2017 EuJEndo ). It is important to note that there are at least two limitations to this "best available" evidence. (1) It has not involved youth with adrenal insufficiency. (2) Despite these studies being very large, they are largely retrospective. On the other hand, the observation is biologically plausible, since cortisol is a powerful immune modulating hormone that can not be replaced in a perfectly physiological manner. Thus, the related recommendations of the AACE appear important: briefly that persons with adrenal insufficiency should maintain precautions to avoid COVID-19 exposure, to maintain their adrenal replacement therapies, and to give stress dose steroids as instructed. The AACE recommendations can be found here. As always, our pediatric endocrinology team remains available 24/7 to support youth with adrenal disorders.