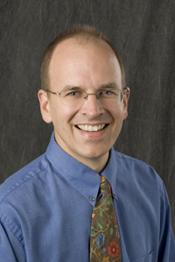 Post by
Andrew Norris, MD PhD
Director, Pediatric Endocrinology & Diabetes
University of Iowa Stead Family Children's Hospital
I am excited to report that the Iowa newborn screening program will begin using age-adjusted TSH cut-offs starting March 30, 2020. The purpose is to better screen newborns for congenital hypothyroidism, which is a condition that if untreated leads to profound deficiencies in brain development and body growth. The cutoff changes are expected to improve both the specificity and sensitivity of the screen. Otherwise, in general, there will be no change in workflow as involves endocrinologists and primary care providers. Only the cutoffs are changing. Despite these improvements, the newborn screen remains only a screening test and should not be used as a quantitative test to examine an infant in whom you suspect a thyroid abnormality.